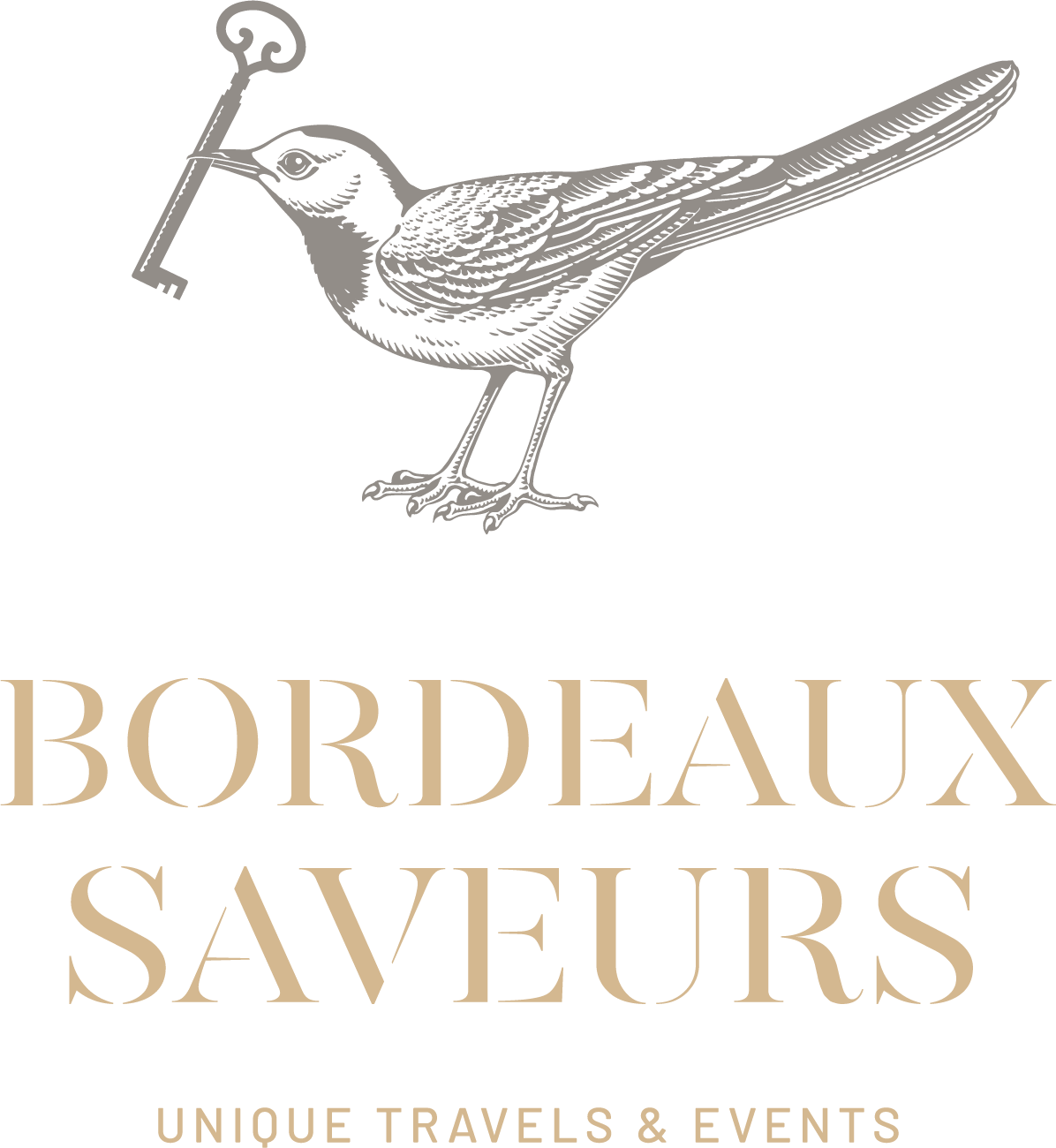 An INCENTIVE STAY full of surprises
Work meeting in an exceptional venue, unique team building activities and prestigious parties: the perfect incentive trip to bring together your partners, employees and thank your customers!
2 days/2 nights, accommodation in 4* hotel
Between work session and team building, your stay of 2 full days will make you discover beautiful landscapes during an exceptional getaway suitable for a collective relaxation and a common amazement.
Team activities based on discovery, gourmet cuisine and wine tasting are sure to encourage interaction and unity within your team.
Let's first learn more about each other in order to start the Bordeaux Saveurs experience.
Naturally and in conformity with the RGPD law, we commit ourselves not to communicate your personal information to third parties and to provide the related procedures of the right to be forgotten.
Also, you will not be approached by any Bordeaux Saveurs commercial emailing campaigns.
Day 1 - MEETING: An original working day
A change of scenery guaranteed on an island in the middle of the Gironde estuary! A magical place where time appears to have stopped, to offer you the best working conditions and strengthen the cohesion of your group.
Prepare for a day of meetings on an island in the middle of the Gironde estuary!
Board a boat in Bordeaux for a superb cruise on the Garonne River, which will take you to this island. Only accessible by boat, this exceptional site will be entirely privatized for your group. Your meeting will take place in the panoramic room of the "refuge", in front of the magical spectacle of the river in perpetual movement.
Lunch buffet " from the tips of your fingers "
Enjoy homemade meals, made with fresh and local produce.
At the top of the lighthouse, discover the panorama offered by the river : islands, vastness of land and water.
Crossing the estuary by boat, then return to Bordeaux by bus
Cocktail dinner in a "Wine Gallery" of Bordeaux
In this unique place, discover an impressive decor made of wine glasses floating in the air and taste the most prestigious wines of Bordeaux. This wine gallery offers a unique selection of great Bordeaux wines (Margaux, Cheval Blanc, Haut-Brion, Mouton Rothschild ...). Thanks to an electronic card, each participant can choose the wines he wants to taste.
Stay in your 4* hotel in the center of Bordeaux.
Day 2 - Unite : A day of team building that will impress
Passez d'un mode de transport à un autre au cours de cette journée de rallye pleine de rythme et de surprises !
Rally by bike to discover Bordeaux... Just pedal!
Discover Bordeaux in an original and fun way! Ride your bike through the streets of this beautiful city. The tour will be highlighted by workshops, riddles and interesting encounters.
Transfer by bus to a Château near Bordeaux.
visit of the cellars and wine tasting, followed by a lunch in a Chateau of a prestigious Appellation.
A place full of history, as well as, a tasty and friendly cuisine.
Option: transfer by helicopter to admire the splendid Bordeaux Châteaux from the sky!
Gala dinner at Chapon Fin, a gastronomic restaurant in the center of Bordeaux.
The decor, the emblematic local produce, the chef's inventive cuisine and the great wines: these are all elements that will ensure a wonderful evening for your clients and colleagues!
Stay in your 4* hotel in the center of Bordeaux.
Of course, you will be briefed on the schedule of the activities, all the right moments to engage in informal personal or collective discussions.
Also, you will receive your communication kit of your experience on social media ( photos templates, and technical information).
Now you know everything! Of course our team is available to provide you with more information if needed to customise your unique stay.
Don't panic, we will only contact you if you wish.
The following price list is for a typical stay (without options) for 6 participants.
It is likely to change for a different number of people. In general, the larger the number of participants, the lower the cost.
Bordeaux Saveurs
Creator of exceptional stays
Bordeaux Saveurs is an exclusive travel agency, specialised in wine tourism. We offer our expertise, our knowledge of the surrounding area and our creativity to help you discover the richness of the Bordeaux region and its way of life.
We dedicate all our knowledge and passion towards local areas to help you discover the richness, assets, singularities and secrets of each of these regions
Bordeaux Saveurs, your incoming agency: Exceptional custom-made trips and events in the heart of the greatest French wine regions